Macro priced in
Australian travel stocks have been beaten up over the past month over concerns around economic slowdown and elevated energy prices. The emergence of recession risk as a potential threat to the travel recovery over the past month has taken QAN back 15%. We think QAN looks good value at current prices.
Despite QAN being a high beta stock, we believe near-term demand will be bolstered by pent-up leisure and corporate demand and outweigh the impacts of an economic slowdown. We think QAN will be more resilient to a decline in economic conditions with its leaner cost base, stronger balance sheet, and higher loyalty contribution than in previous cycles.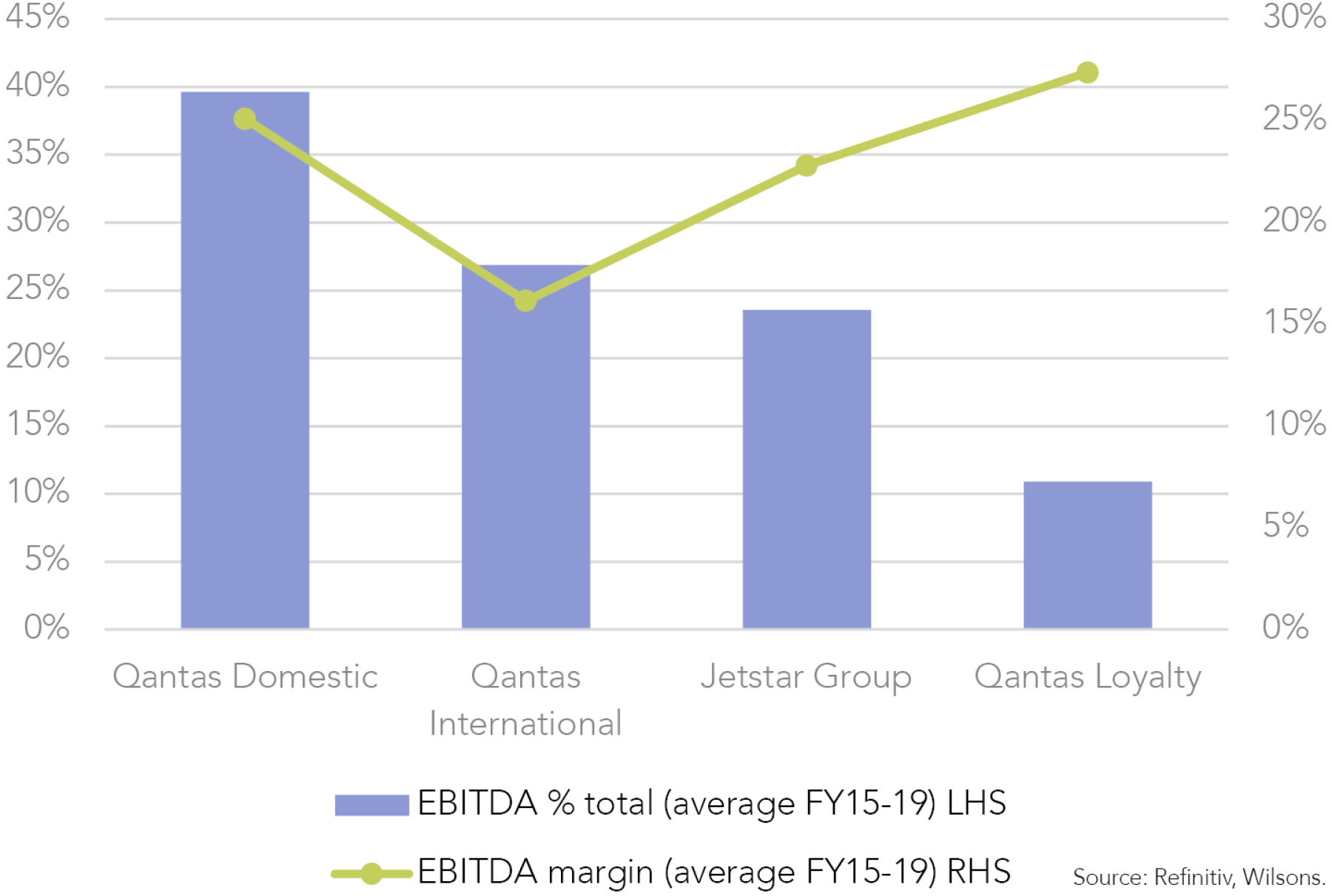 Earnings could be higher than consensus
The investment appeal of QAN is that future normalised earnings could be considerably higher than pre-COVID earnings by FY24/25E, as costs have been cut from the company during COVID. This would present considerable upside to market estimates.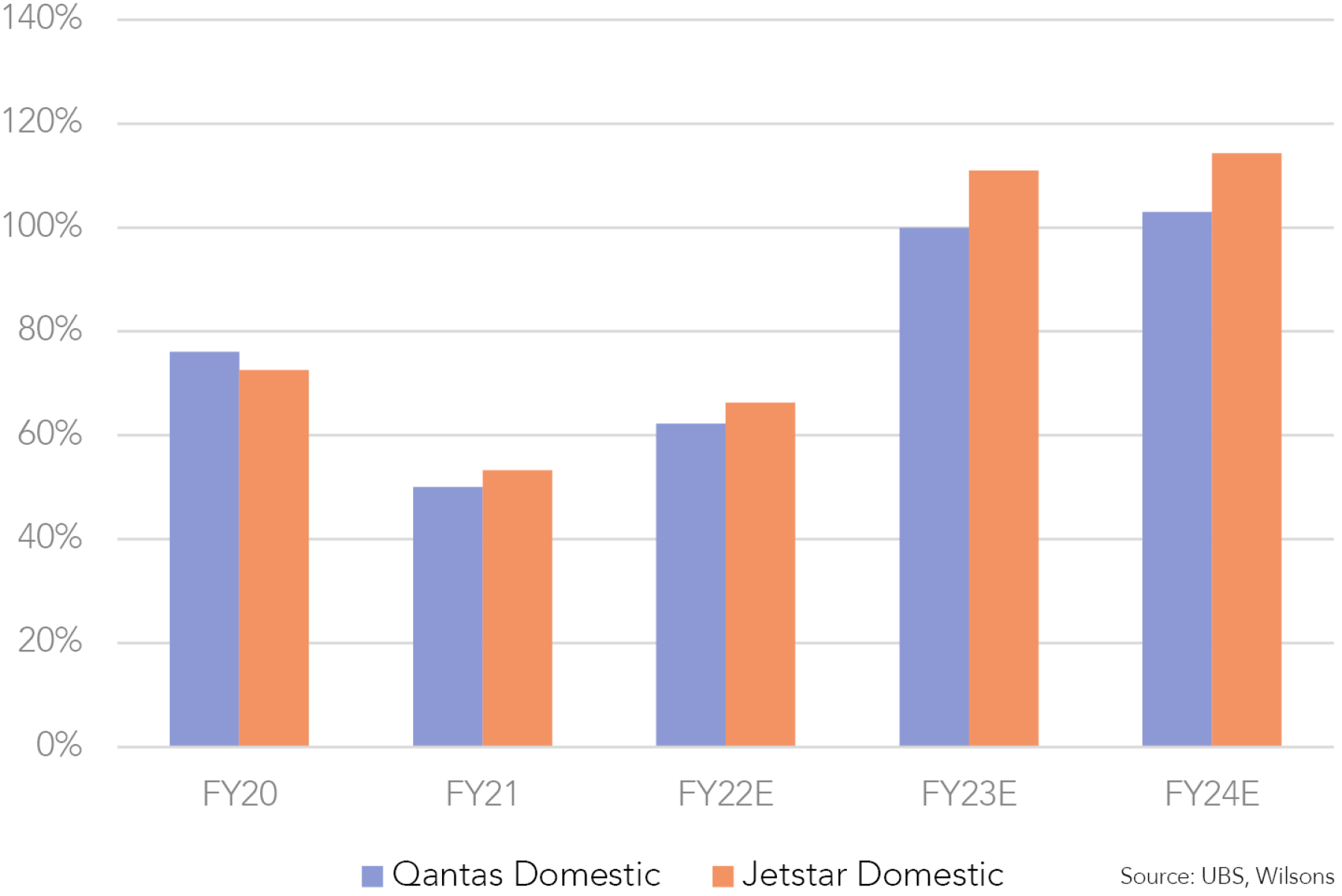 Valuation - QAN should be able to trade higher
We think the QAN PE multiple could be 10x – FY24 currently sits at 6x. If QAN can achieve consensus earnings of 0.68 in FY24 (which we think it can) then the stock should be priced at the end of June 2023 at $6.80 (using a 12mth fwd PE multiple of 10x). As the market gets more focused on the FY24 earnings over the next 12 months we think the stock can rerate towards this price target.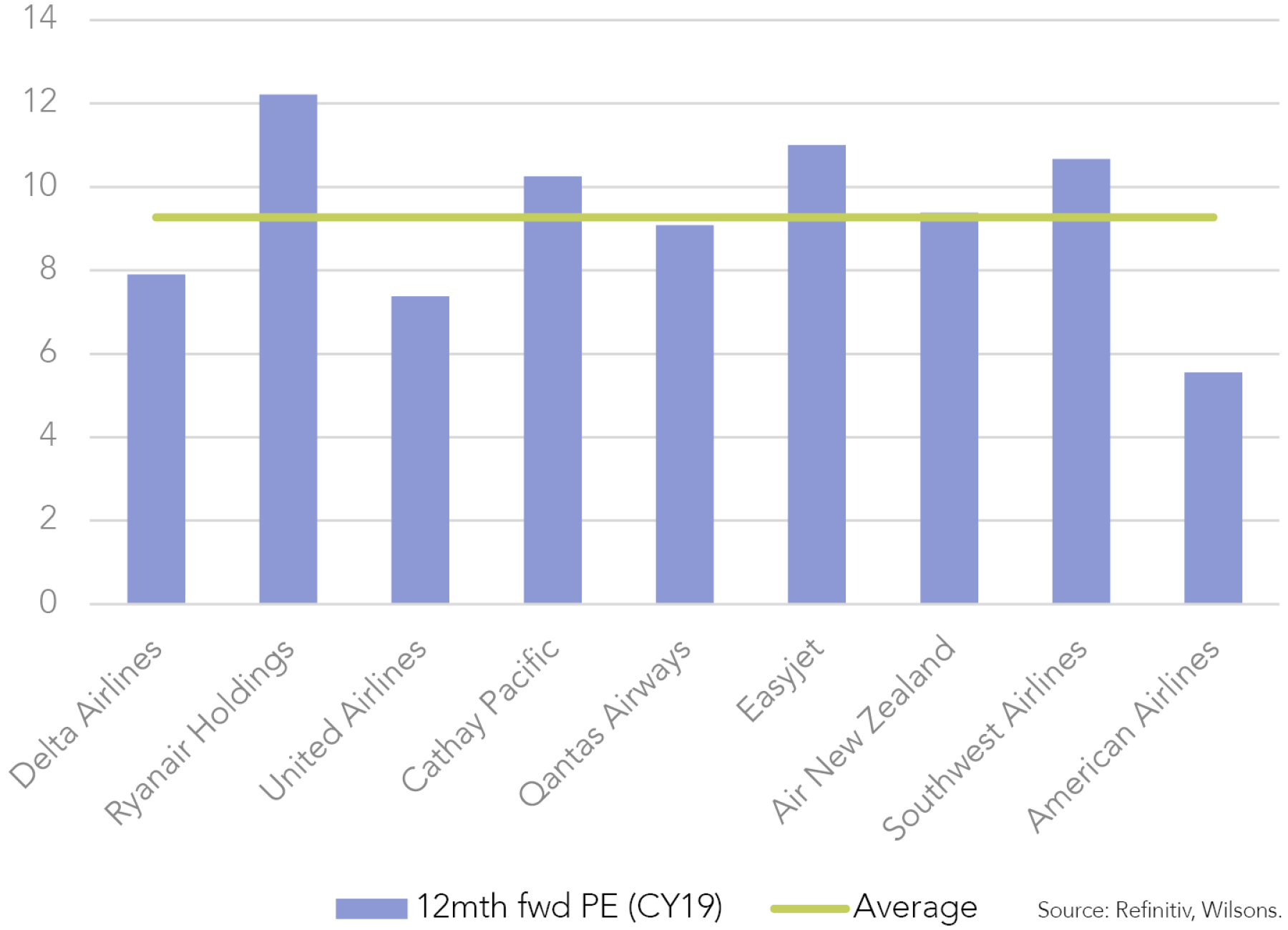 Quality Loyalty business undervalued
Qantas Loyalty and Frequent Flyer rewards program are the largest customer reward programs in the country with >12m members, capable of generating >$1.6bn in revenue per year. Loyalty business is not only highly strategic for QAN, but is extremely valuable, generating ~15% QAN earnings in normalised periods.
Importantly, the Loyalty earnings are somewhat immune from the aviation cycle, providing QAN with a counter cyclical earnings stream. In 2021, Loyalty was the only division to generate income. The Loyalty business generates most of its income by selling frequent flyer points to partner providers (>650 companies), which are then incorporated into their own reward programs. QAN sells these points at a margin above costs.
Loyalty as a standalone could attract an earnings multiple double that of the airline business given its growth profile and highly cash generative nature irrespective of the economic cycle. With listed loyalty programs now largely owned by investment firms or financial sponsors, valuation reference points are more challenging. We see QAN Loyalty as integral to QAN's earnings and valuation going forward.