One issue the market will need to digest is the issue of earnings downgrades. Earnings estimates have remained resolutely high in the face of mounting evidence of slower economic activity. US earnings per share (EPS) growth for 2022 stands at 9% and at 10% in 2023. This has changed little in the past 3 months.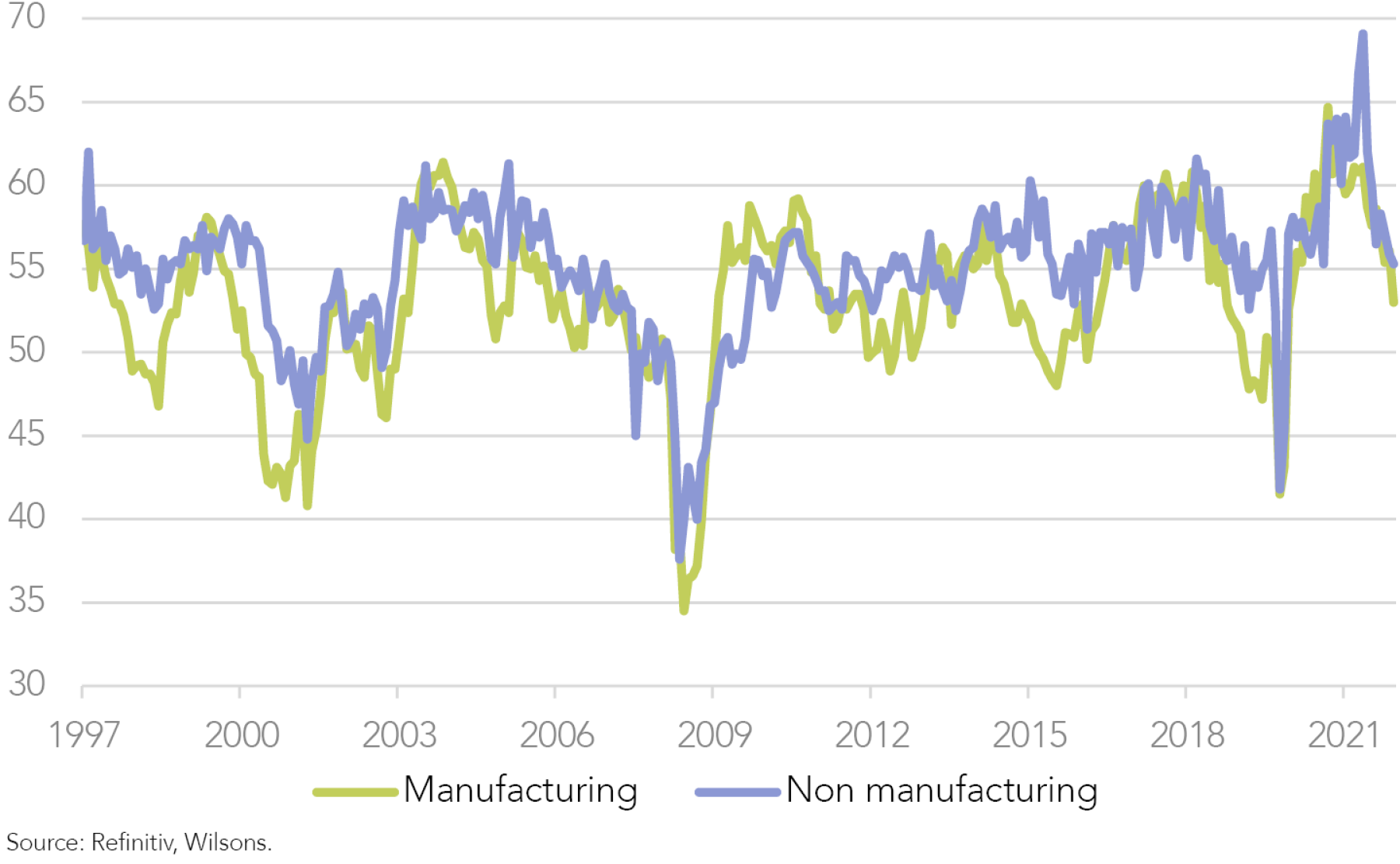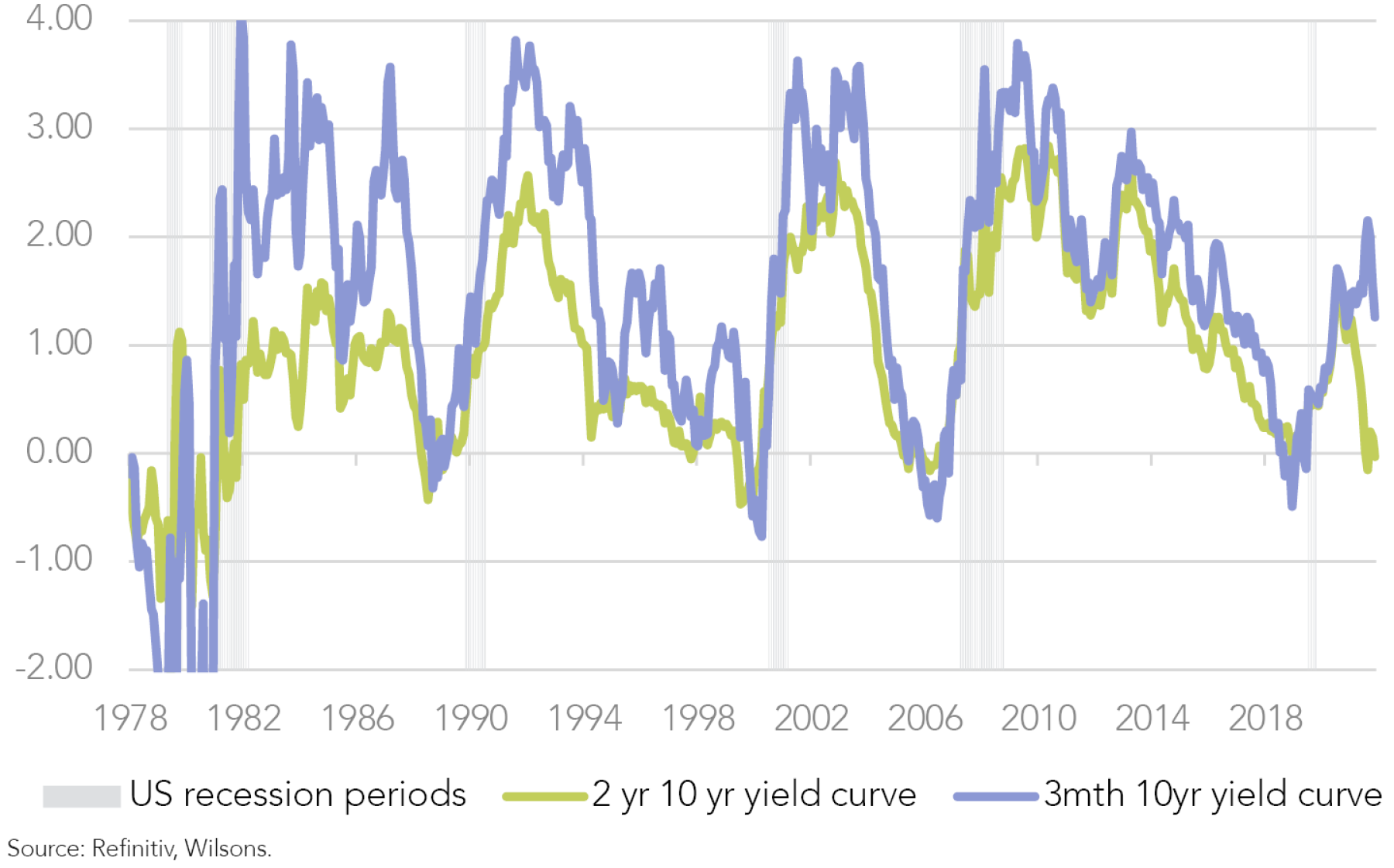 Once again, the bearish scenario is that a recession is coming, and US earnings have typically fallen 15% to 35% in recessions (see figure 4). This is why it would be unlikely the US market would be bottoming now if the US is headed for a genuine recession. Even if the US is going through a slowdown rather than a significant contraction, consensus estimates are likely to have a fair bit of downside, possibly to around zero growth in CY23.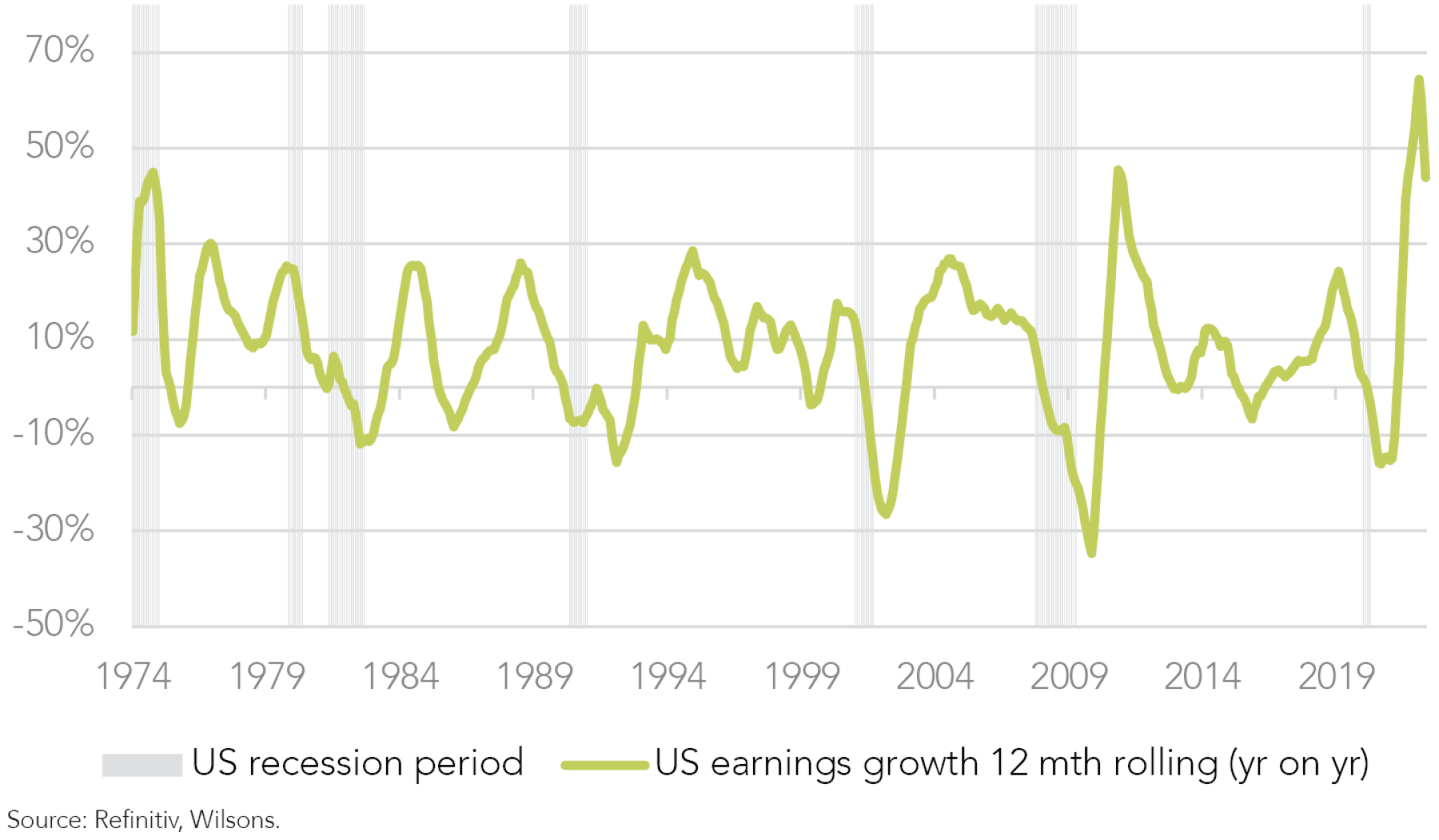 Figure 4 shows that earnings contractions/recessions are more common than economic recessions. Markets can fall into mild earnings contractions accompanied by downward earnings revisions (figure 5) more readily than into economic recessions when earnings typically come under significant pressure. The ability to rally despite flat or mild falls in earnings is generally the case because the deterioration is priced in at the overall market level ahead of the earnings slowdown. At the same time, equities ultimately get support from lower bond yields and, often, from a shift in central bank policy. In this inflation-plagued cycle, a major central bank pivot is unlikely any time soon, but an end to the tightening cycle combined with stable to moderately lower bond yields may be enough for the equity market to regain its stride, even if we shift into a persistent earnings downgrade cycle over the next 6-12 months.
Of course, at this stock level, those companies whose earnings hold up relatively well are likely to perform above average. We have allowed for this scenario by overweighting quality defensive and quality growth stocks (and quality focused managers), which should be able to rise through a period of slower economic growth.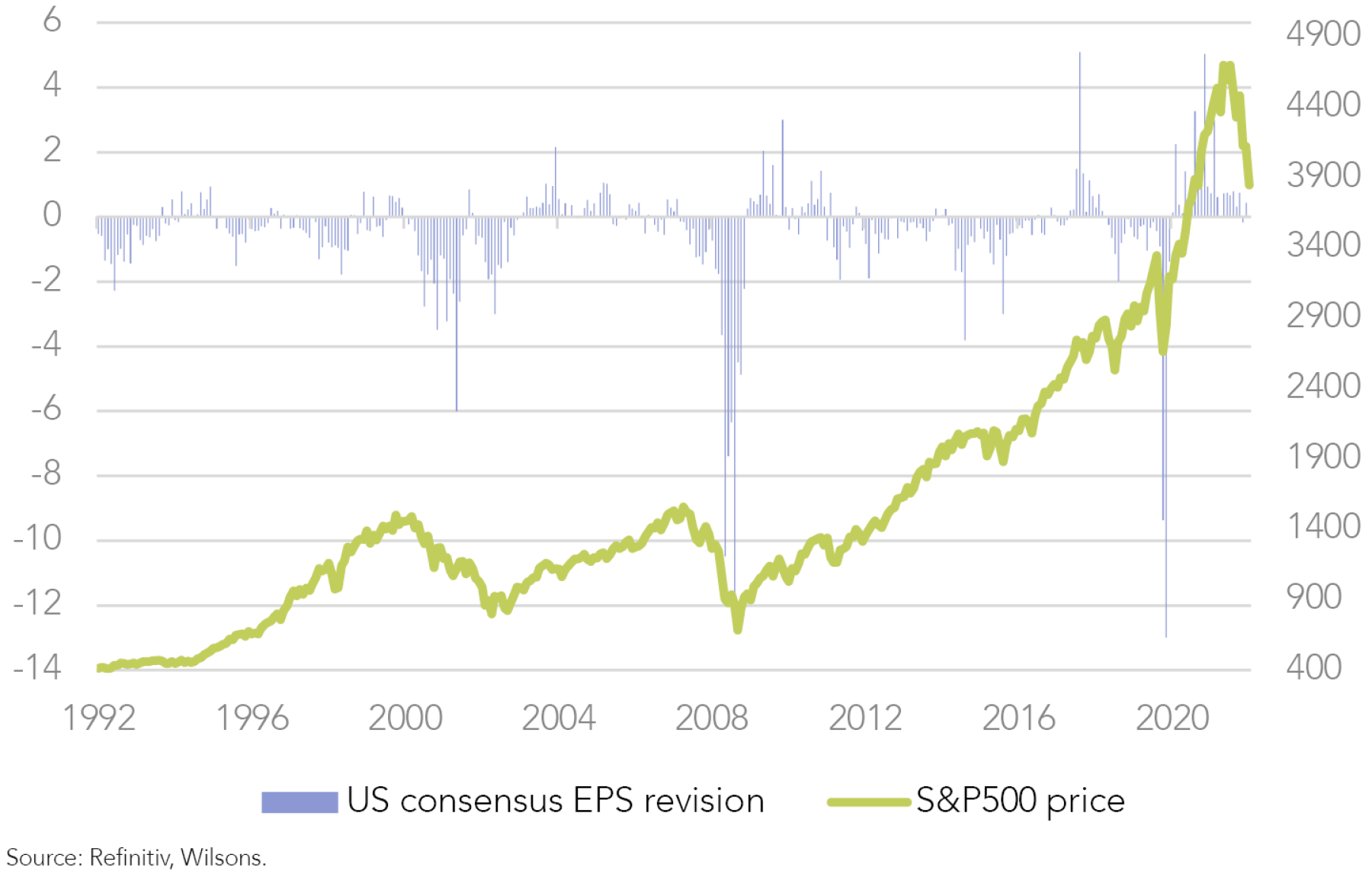 In summary, we continue to assess conditions in terms of the inflation, interest rates and economic/profit growth outlook. Conditions are continuing to shift quite rapidly, with growth concerns rising but rate pressures easing somewhat. We remain neutral on equities and are emphasising quality in equity portfolios. We have upweighted bonds close to neutral, given more attractive running yields and a slower economic outlook. We still hold an overweight to alternative assets (albeit somewhat reduced) as an attractive risk-adjusted position given unusually uncertain macro conditions.