The market's hopes for a peak in US inflation have been shaken over the past week by the release of a higher-than-expected May CPI print.
Headline inflation re-accelerated to 8.6%, eclipsing the recent 8.5% peak. Core inflation continued its easing trend falling back to 6%, although a sharp month-on-month (MoM) re-acceleration raised fears the year-on-year (YoY) peak in core inflation could also be temporary.
This hotter than feared inflation read caused the market to increase its expectations for US Fed policy tightening over the coming 12 months, with bond yields surging to fresh highs.
Equities have again sold off sharply as the market factors in higher discount rates and the rising risk of recession as the Fed attempts to contain inflation via higher policy rates.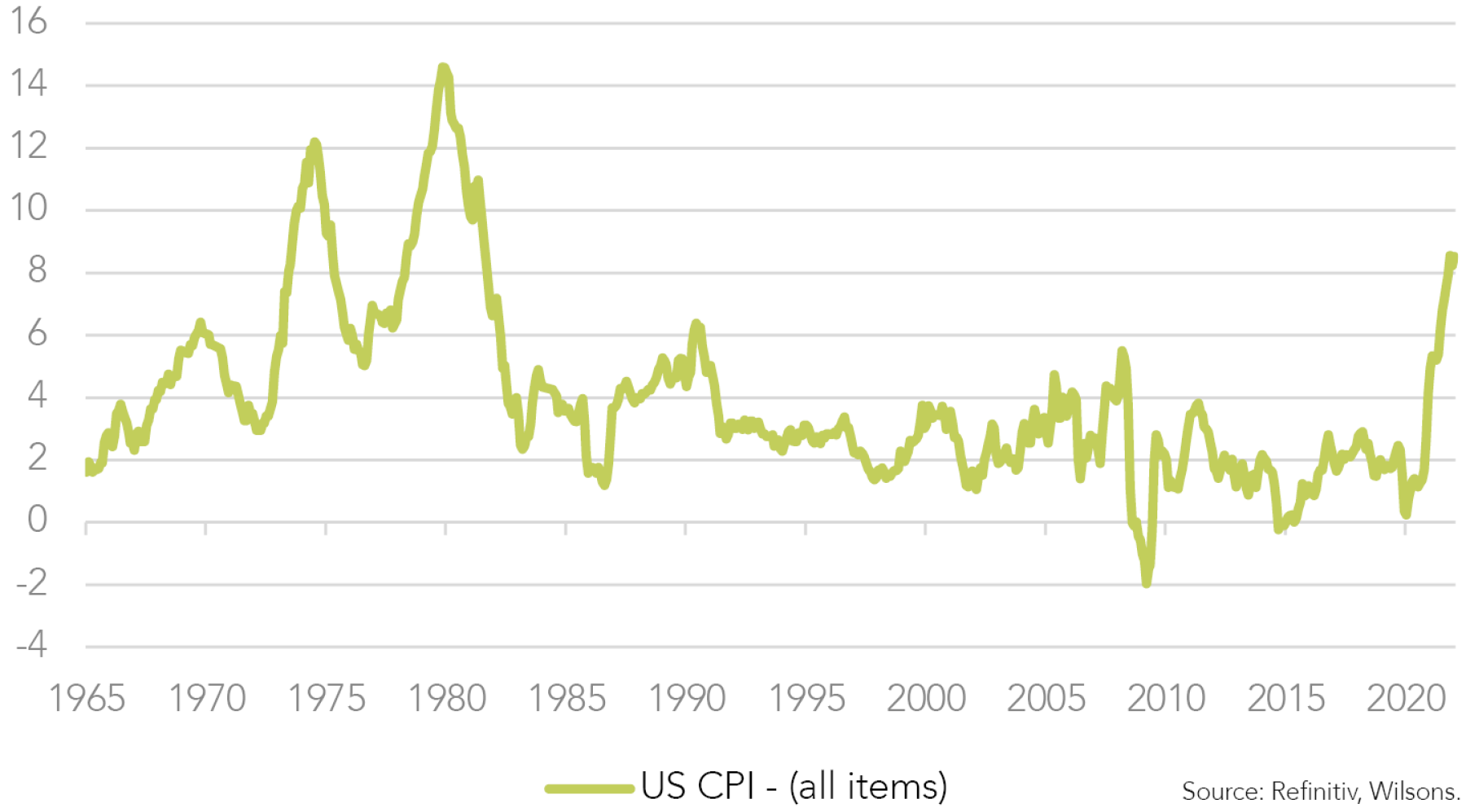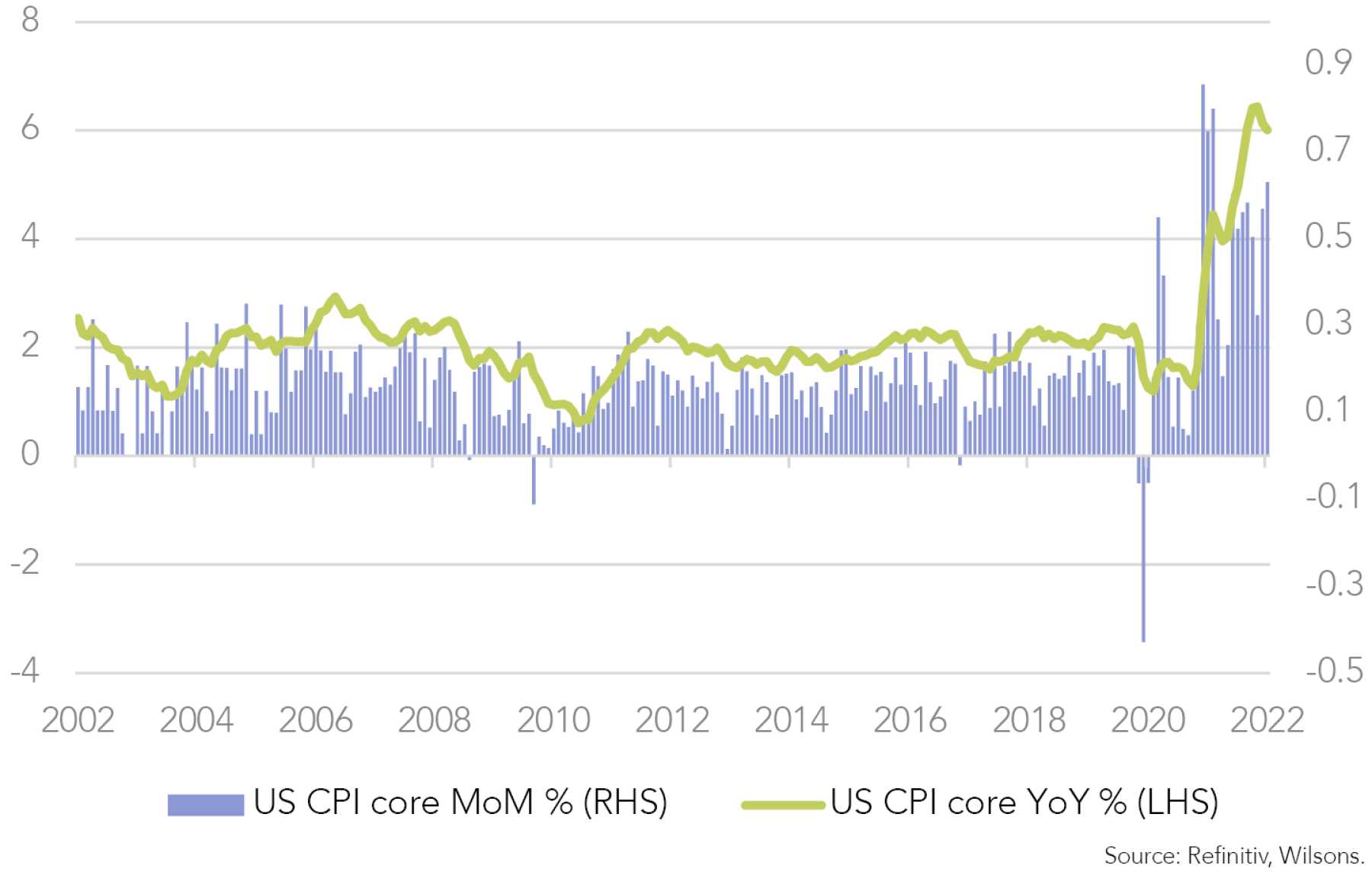 In response to higher than expected inflation, the US Fed raised the funds rate +75bpt last week to ~1.6%. The Fed is now targeting a "restrictive" policy by the end of the year (i.e. above their estimated neutral rate estimate of 2.5%) to help restore price stability.
The July meeting could see another 50-75bp hike, according to Chair Jerome Powell. In his press conference, Powell noted there remained a (narrow) pathway for the Fed to achieve its goals of controlled inflation and ongoing economic expansion, but he did not want to induce a recession.
The US consumer was highlighted as resilient and the labour market strong. The US unemployment rate is expected to rise to 4% (current 3.6%) in the Fed's 2023 projections. Powell also noted that factors beyond their control (e.g. geopolitics, supply-chain issues) will determine whether they can bring inflation down to 2%.
At the time of writing the market appears to have taken the Fed's increased resolve to quell inflation well. The situation remains on a knife edge, with the market still very nervous around the prospect of stubbornly high inflation and the risk of the Fed missing its soft-landing target in its effort to tame inflation.