To celebrate the wonderful and powerful women within Wilsons, we launched the Women of Wilsons (WoW) campaign. We took the opportunity of IWD to reflect on the challenges faced by women today and to ask our employees to provide insight into important topics such as women in leadership, mentorship, stereotypes and what International Women's Day means to them. In order to achieve gender parity, we need to choose to regularly challenge and call out gender bias and inequality as well as seek out and celebrate women's achievements. Collectively, we can all help create an inclusive world.

We are passionate about the WoW campaign as it is another voice that goes towards the broader conversation happening all around the world in the aim to achieve equal rights for women. Below is the first edition of the campaign. You'll hear from four Wilsons employees across the business.
---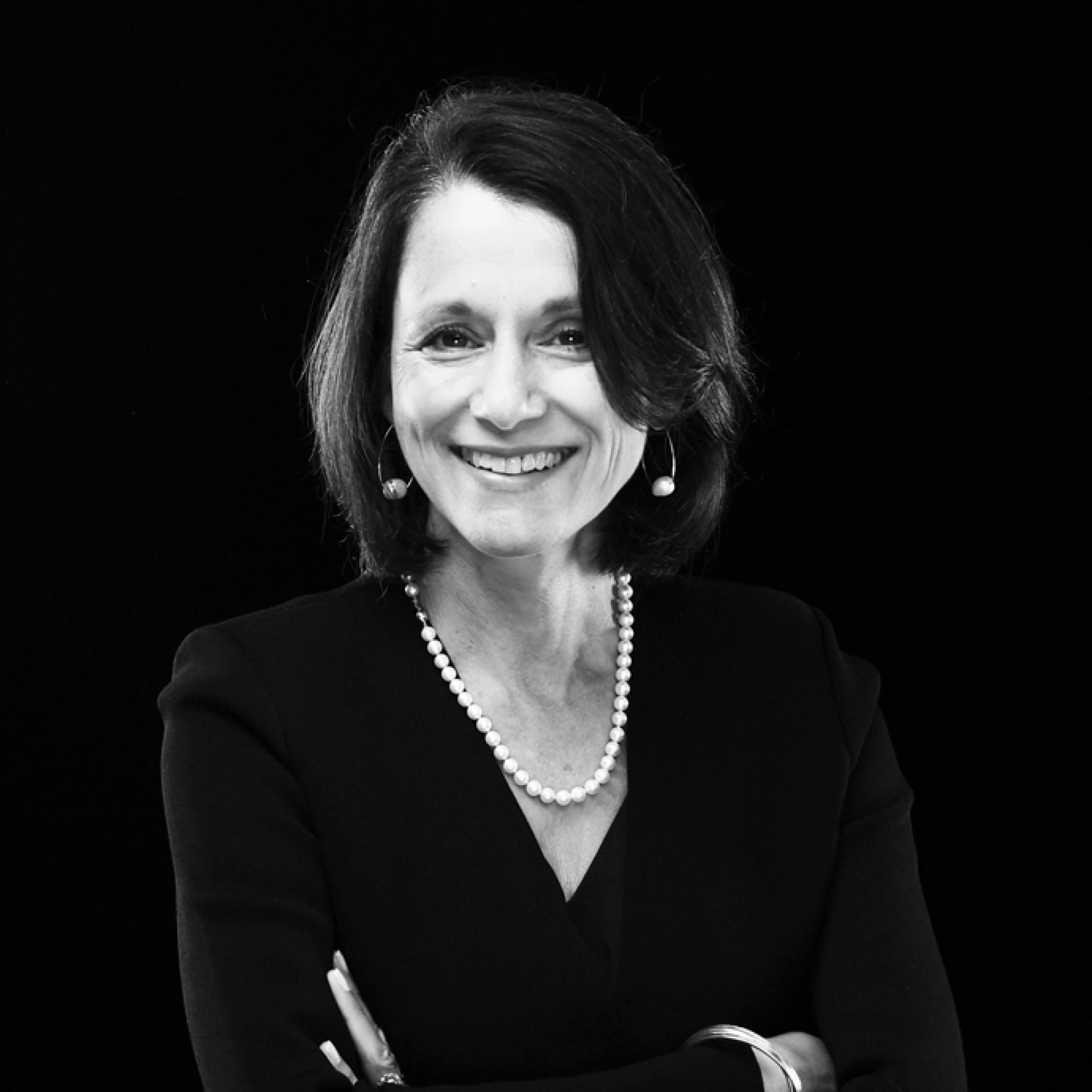 Mariam Shelbourne
Compliance
What advice would you give women struggling in a male dominated industry?
Do not try to emulate the men, know that women can and are successful in a male dominated industry. Women bring a range of different perspectives, talents, characteristics to the table which will lead to a successful company. Get to know the men you work with. Show them skills and characteristics that often men do not display such as collaboration and admitting when you do not know something and need help.
How can women develop a long-term career plan? Who do we talk to? Get advice from?
Work out what you want from your life personally and professionally and be honest with yourself. If you want to have a family I believe it is important to develop a good working relationship with a company where you have earned a level of trust. This stands you in good stead if you want to take maternity leave and then be in control of your return to work plan. Do not consider it a failure to be standing still in a role while you dedicate your energies to raising a family. It is ok not to climb the corporate ladder, lateral moves are also fulfilling. Talk to women who you admire and see as successful. Talk to your friends who are also navigating their professional and personal life. Find your tribe. Build a support network where you can support each other physically and emotionally.
How can young women find mentors? How do we ask for mentoring?
Identify woman within the company and external to the company who you admire. They could be from different parts of the business, clients, service providers. They may have a career you aspire to follow or have a professional and personal life balance which you would like to emulate, or other skills and experience that you would like to understand more. Reach out to them and explain the reason why you would like to meet them / talk to them. In my experience most woman are happy to share their stories and provide advice / guidance. After an initial meeting if you have found it beneficial and feel you have a rapport ask if they would be amenable to meeting on an ongoing basis and provide reason for doing so.
Why do we need more women in leadership?
Woman bring a different perspective. They see things different to men and will raise different types of questions and issues which men may not see or consider important. In a work force that comprises men and woman it is important that the needs of female employees are understood, recognized and considered. Equally it is important that a woman's perspective is considered with respect to key stakeholders such as customers, counterparties so that we can better service clients and engage with our counterparties.
On International women's Day what is the most important message you want to send out to young women thinking about their careers?
A career can and should bring personal fulfilment but do not compromise personal life goals to achieve professional goals. Woman can have successful careers and have a family. Do not be afraid to put your career on hold to take time out to raise a family.
---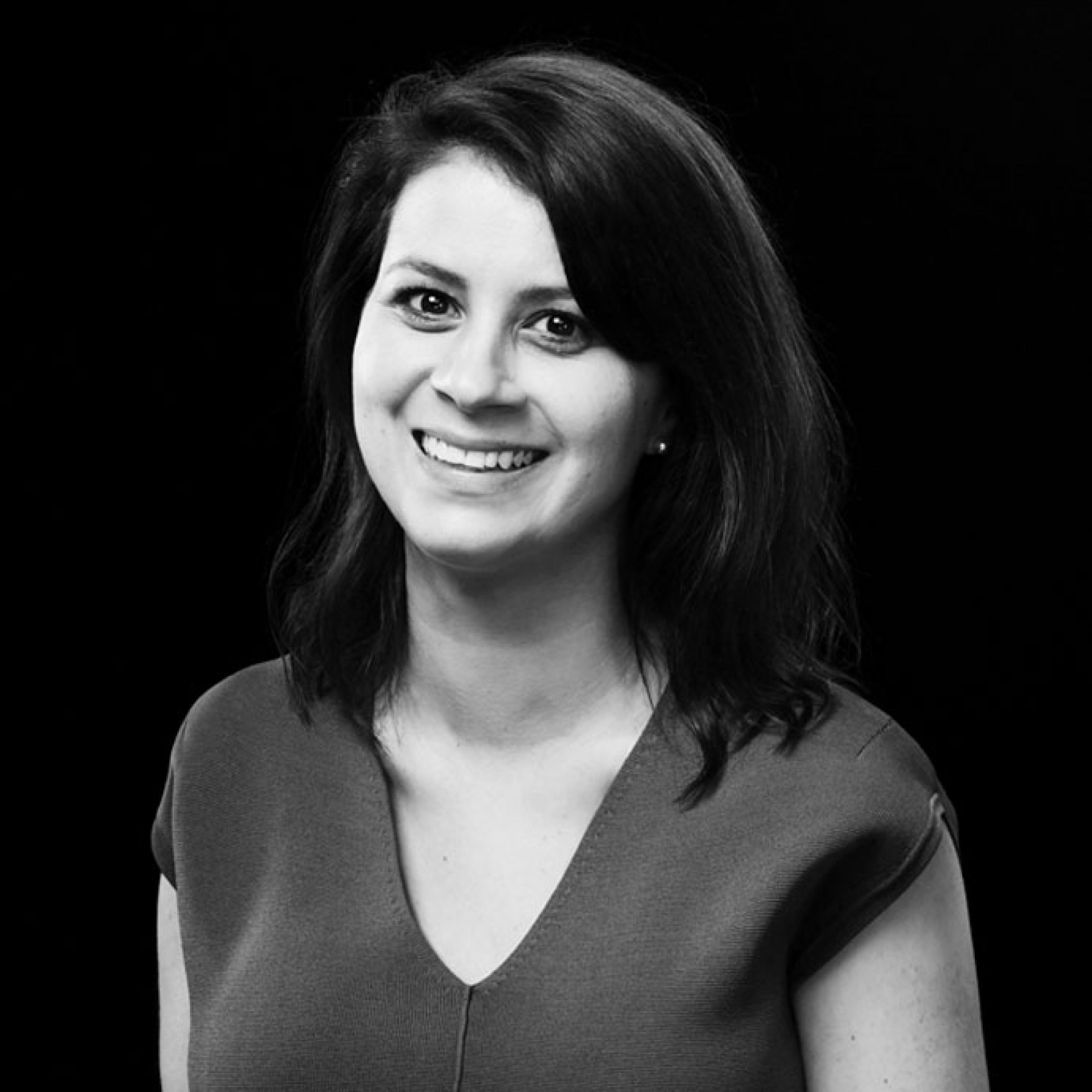 Alexandra Kalceff
Private Wealth
Are there any assumptions about women that you would like to change? Why?
That women have thin skin and need to be treated delicately when really, we just want everybody to be treated equally on a fundamental level and on merit from a professional standpoint.

How can women better enable each other instead of compete? What needs to change in your opinion?
It is well understood that women need to work harder than men to prove their capability, and are judged more harshly (often unconsciously) than a man in an identical position. Finding solidarity with other women will help build our confidence and support networks. The more confident we are in ourselves and our ability, the less perceived need there is to compete. I also think (and hope!) this is becoming somewhat outdated with older generations of the view that "I had it tough, so should you". As the workforce ages and new entrants join, and things like family leave, flexible working are better understood and more common, the thinking will shift.

What advice would you give women struggling in a male dominated industry?
Focus on doing the absolute best job you can so you always have strong performance to support you. Then do your best to find a male advocate who can be a strong voice amongst senior males in your organization and give you opportunities that others might not due to unconscious bias or you may not put your hand up due to self-doubt.

How can young women find mentors? How do we ask for mentoring?
I don't think it works when it is forced. I think you need a good personal relationship as a starting point (by introducing yourself to colleagues, hearing their story, asking for their advice, and then seeing who you click with), and a strong professional respect which will develop by doing a good job. By putting in effort to remain in contact, then a good personal rapport combined with good professional performance will make someone more inclined to give advice, give you their time and advocate for you – thereby becoming a mentor almost by default. In fact, they become a champion which is when they publicly advocate for you and take action to help you, as opposed to giving advice in the background which might not always translate to outcomes.

How important is it for women to lift each other up and what does that mean to you?
It is so important. We can be each others biggest supporters, which is especially important in a male dominated industry and firm. Personally, I think that despite improvements, our path is harder than male counterparts, and so offering this support can do nothing but help, especially younger women with less experience and confidence.
---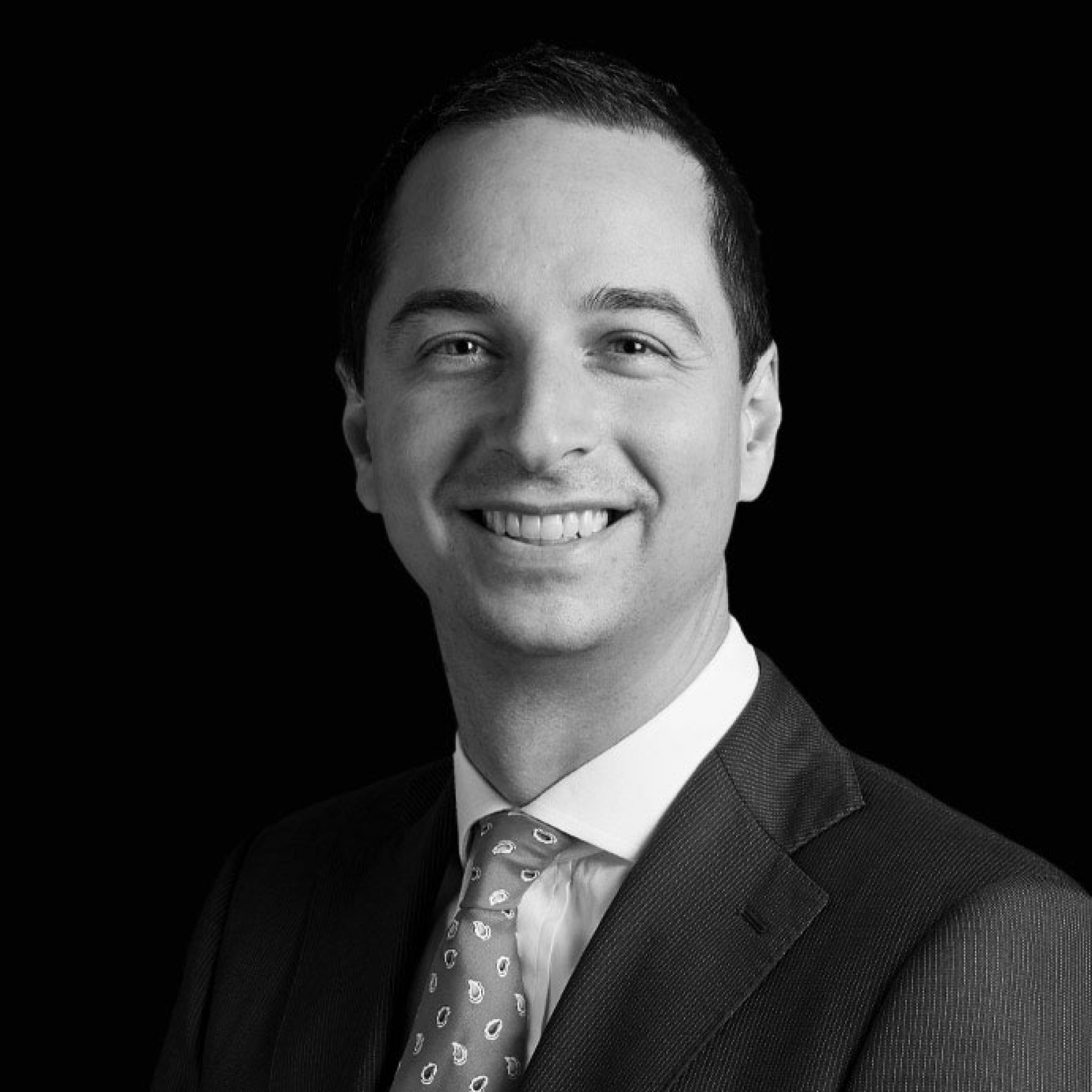 John Hynd
Research
What advice would you give women struggling in a male dominated industry?
Support programs for women working in male dominated industries have evolved considerably in recent years. Researching a support group that you feel some affiliation or reaching out to a contact associated with a program and starting a conversation is a good first step.
How can young women find mentors?
Industry support programs are a great place to start, especially in finance. Participating in conferences and workshops hosted by large multi-nationals may also prove useful. Failing that, someone you admire professionally in the same industry or a parallel industry would also be worth reaching out to for help.
Why do we need more women in leadership?
Women have strong people management and collaboration skills and will always help bring balance and depth to any decision-making process.
On International women's Day, what is the most important message you want to send out to young women thinking about their careers?
Your family, partners and colleagues all want to help you achieve and help you celebrate your achievements. It is your right to feel supported at all stages in your journey.
---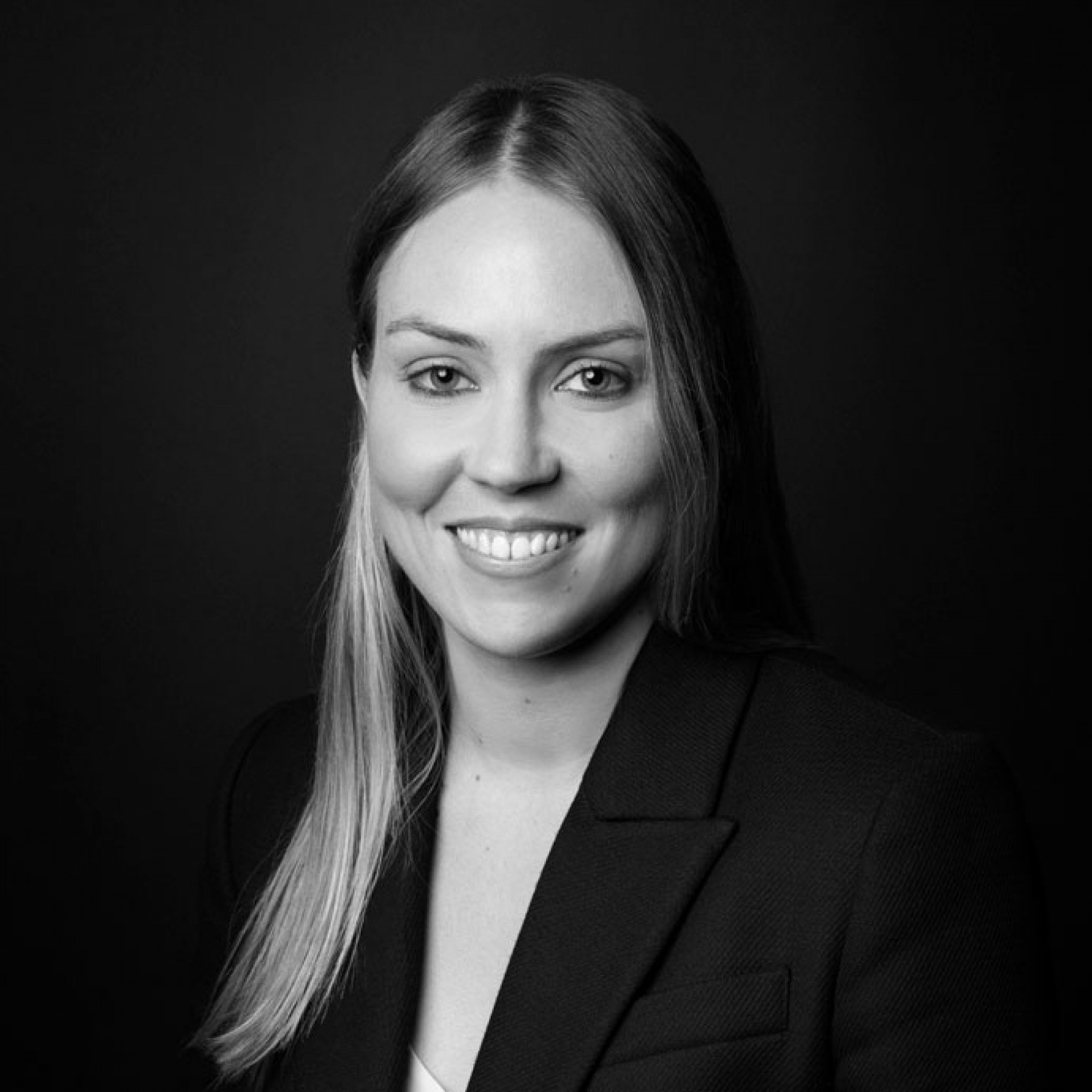 Melissa Benson
Research
What barriers have you faced, as a woman, in becoming successful in your field? How did you overcome them?
As a young female, after having completed by PhD, I entered a new workforce (in USA) which was quite traditional (aka led by senior male academics almost exclusively). The assumption that as young woman you were employed as an assistant or student, when in fact you were employed as a supervisor to older, male PhD students was difficult to reconcile for many and was a continued barrier faced. This was particularly the case in forums of peers when discussing new ideas – you could tell there was a "young female" discount placed on your opinions and thoughts which was not present for the junior male staff (despite them still being students etc). I would note this assumption was not exclusively held by just male colleagues but also female, highlighting that we (as a society) have a mean reversion to diminish the achievements of young women, or rather underestimate them. This needs to change. Our assumptions need to change.
Why do we need more women in leadership?
We should endeavour to have leadership that reflects the society it is leading. Having an imbalance of men to women is just missing half of the story and surely cannot accurately reflect our society's views, goals and challenges.
What do you think are the biggest issues facing women today?
This really depends on the parts of society we are referring to – there are still millions of women facing extreme oppression and violence which cannot be forgotten and needs urgent and continued attention. Domestic violence in particular is a significant societal issue we continue to shy away from as I believe it hits too close to home for many, noting that the statistics suggest we are likely to know someone suffering through this. We often like to separate our "developed" societies from violence against women however we know it is just as rife here (i.e. Australia) as it is in some developing nations. An ability to openly discuss and act on this societal issue is something that appears to be missing from our national dialogue in a meaningful way. This needs to change.
In terms of the professional workforce women continue to face stigma – and I have certainly noted that we now have a somewhat new issue on our hands. There appears to be an assumption that you (as a woman) may have been hired into a role purely to increase diversity for the employer – over men who were actively disadvantaged by the fact they were not a woman. This perception, whether it be the truth or not from an employer perspective, certainly hinders success of women as it is an excuse used to reconcile why certain women have be placed into positions over men including leadership roles. This is not how employers should view potential female candidates, nor is it helpful to promoting the idea and fact, that women are as capable as men in many roles (i.e. Finance).